Building Plan
A building plan. You can use this to craft buildings

General

Shortname
building.planner
Type
Construction
Stacksize
1

Crafting

Craftable
Yes
Time To Craft
30 s

Ingredients
—Information accurate as of: build 904.83
The building plan is used to build twig tier structures.
Holding right mouse button shows the circle menu with the different structures that can be built. You can build structures in a non-claimed area, or within the radius of a permitted Tool Cupboard, which is roughly 50 meters.
Structures
Edit
The building plan can be used to build:
Foundation
Triangle Foundation
Triangle Floor/Ceiling
Floor/Ceiling
U Shaped Stairs
L Shaped Stairs
Window
Low Wall
Wall
Roof
Pillar
Foundation Steps
Floor Frame
Wall Frame
Doorway
Each structure costs Wood.
Crafting
Edit
The Building Plan can be crafted with:
Notes:
It takes 30 seconds to craft one Building Plan.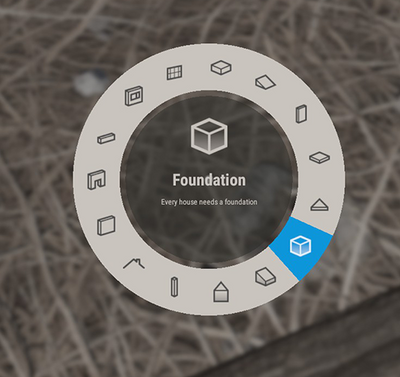 Ad blocker interference detected!
Wikia is a free-to-use site that makes money from advertising. We have a modified experience for viewers using ad blockers

Wikia is not accessible if you've made further modifications. Remove the custom ad blocker rule(s) and the page will load as expected.