Pipe Shotgun

Type
Ranged Weapon

Weapon Stats

Single-fire
Damage
144
Recoil
28
Range
80
Ammunition
Unknown
Capacity
Unknown

Crafting

Craftable
Yes
Known by default
Yes
Ingredients

Description

This is a weapon. Drag it to your belt (right side of the screen) and press the corresponding number key to use it.




The Pipe Shotgun had a longer range than the Hand Cannon and fired 6 pellets with each shot. It Used Handmade Shells as ammunition and held 1 shell per reload. It was replaced by the Waterpipe Shotgun.
With its slow reloading speed and only 1 shell per reload, it as a cheap replacement for the Shotgun. This was mainly effective for use when quickly hunting without fear of being caught (the sound carries far), or when only a single shot was needed to finish another player (this could work in groups or against naked hostiles).
Crafted with  50 Wood and 40 Metal Fragments on a Workbench.
The Pipe Shotgun done 144 damage when all 6 pellets hit the target, the following is the approximate amount of shots it required to kill specific animals.
​Inaccuracies
Edit
When reloading, the player put in a shotgun shell, while pipe shotgun only used handcrafted shells.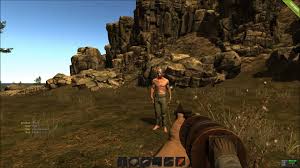 Ad blocker interference detected!
Wikia is a free-to-use site that makes money from advertising. We have a modified experience for viewers using ad blockers

Wikia is not accessible if you've made further modifications. Remove the custom ad blocker rule(s) and the page will load as expected.